Brew greatness
SOURCED FOR IMPACT × ROASTED FOR YOU
Ethos Roasters is a craft roastery committed to product excellence and ethical sourcing. Based in Lakeland, FL.
At Ethos Roasters we pride ourselves in providing the highest quality coffee beans shipped directly from our roastery to your doorstep. We don't - and will never - have a roasted coffee inventory, so we can provide you with the FRESHEST and absolute best coffee experience - always shipped to you just hours after roasting.
Our definition of coffee "greatness" goes well beyond taste & freshness - and extends to the story and impact behind each bean, to our scientific approach to roasting, and to our personalized attention to every order.
Our passion for coffee is only surpassed by our passion for making a difference in the lives of small coffee farmers, and in the world - thank you for the opportunity to roast for you, and for choosing to BREW GREATNESS!
roastERY
132 Lake Beulah Dr.
Lakeland, FL 33815
We roast & ship Mon-Thurs Orders placed after NOON Thursdays through Sunday ship Monday to minimize transit time
local Pick-ups
Saturdays (8 am - 2 pm) @ Downtown Lakeland Farmer's Market!
Use code MARKET at checkout to bypass shipping + get a coffee bonus (2 oz per lb ordered)

Code active until NOON Thursday every week!
Ethos
The word "ethos" – which means essence, spirit, and fundamental values -- comes from the ancient Greek word ΗΘΟΣ. Our favorite definition is "a manifestation of beliefs and aspirations" - because it is through our belief-inspired actions that we make an impact on our world. Our name is our promise to always live up to our greatest aspirations.
OUR JOURNEy
We are two passionate entrepreneurs that grew up in coffee-growing regions - Colombia & Guatemala. Our dream is to elevate your coffee experience well beyond taste - we want you to brew a cup that helps change the world!
Our love for coffee began at a very early age... Jolian grew up in Colombia's "Eje Cafetero" ("coffee-lands"), literally surrounded by coffee farms, and Lisbeth grew up in Guatemala City, drinking "cafe con leche" since she was a toddler. Our paths crossed a few decades later, in the beautiful Sunshine State, where we fell in love and connected over a shared, strong passion for doing something that would make a difference in our world's poorest regions (which happen to grow the best coffee in the world!). We truly believe the best way to lift people out of poverty is through OPPORTUNITY - so in 2016, after getting our doctorate degrees (PhD and MD) - and some savings!, we moved back to Florida to devote our lives to creating opportunities!
We seek to champion better prices for small farmer cooperatives that focus on quality and sustainability and aim for coffee greatness at every step (including roasting fresh every time!) so we can delight you and keep creating the kind of economic opportunity that transforms lives. Our most impactful coffee yet, from Poaquil, Guatemala is sourced at 3 times market price directly from the Cooperative - which has allowed them, for the first time, to invest in equipment for a better future! Thank YOU for making it possible, and for the privilege of being your roasters!
OUR VISION
Is to live in a world where no child has to sacrifice school (for a life in the coffee farms) to help their parents feed their siblings. We will always strive to make a difference in the lives of small farmers, and the customers who make it possible - by combining high quality, social impact, and environmental awareness into the freshest, all-around best coffee experience (dollar for dollar) money can buy!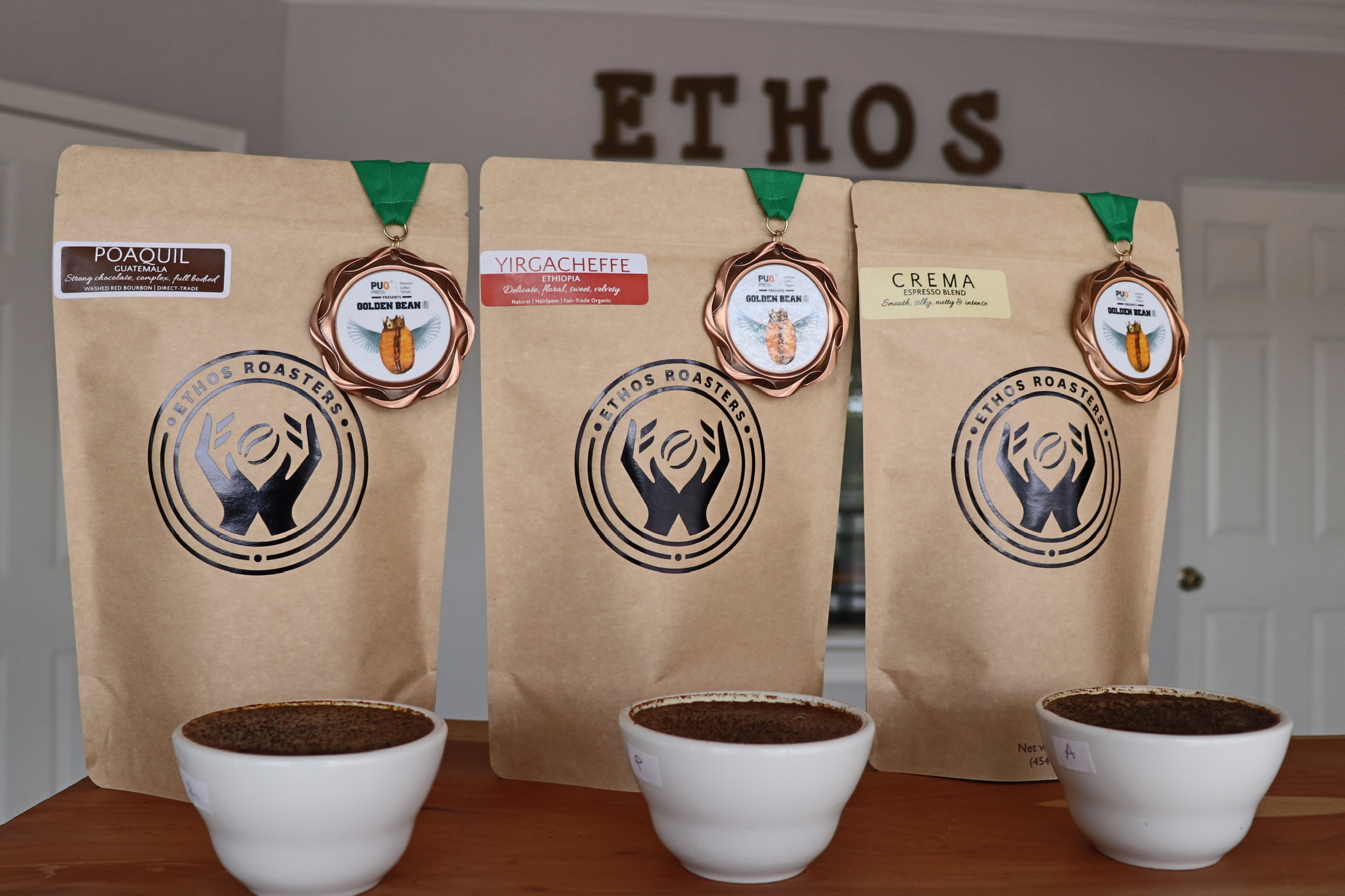 Contact
Inquiries? Questions? Fill out this form & we'll get back to you within 24 hours.
Our ROASTERY
132 Lake Beulah Dr.
Lakeland, FL, 33815